Jersey sees warmest day of the year so far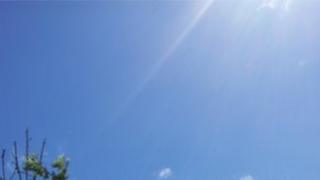 Weather forecasters said it was the warmest day of the year so far in Jersey after it reached 24C (75.2F).
A spokesman said the temperature was expected to reach 27C (80.6F), about 4C (39.2F) hotter than Sunday.
It followed what many islanders said was a disappointing start to the summer, affecting crops and the amount of E. coli bacteria on Jersey beaches.
Jersey's environment department said heavy rainfall had caused the rise in E. coli in the island's bathing waters.
Tim du Feu, Director of Environment Protection, said he believed the rain had washed the naturally occurring bacteria to the coasts.
But he said the sea was still safe for swimming.
Dr du Feu said: "Already this year we have had failures at Archirondel and Rozel.
"They still pass the lower imperative European standards so it is still very much safe to bathe but we have had a higher failure rate of the gold-star standard."
The Jersey Meteorological department said June was one of the wettest and windiest on record.