Jersey businessman to leave £100m to island's elderly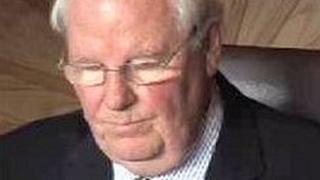 Businessman David Kirch has said he will leave his £100m fortune to older people in Jersey.
For the past six years Mr Kirch has given £100 of Christmas shopping vouchers to islanders aged over 70.
On his 76th birthday, he announced he would leave the older population his entire fortune when he dies.
He said since he had arrived in Jersey nearly 40 years ago, the island had been very good to him.
Mr Kirch said: "I love the island, and so I have decided to leave my wealth to benefit the elderly as they are often left out and forgotten.
"Also, I have recently discovered that I have cancer and I have been amazed at how this has sharpened my mind and changed my perspectives on life.
"I have worked very hard all my life to earn this money and I want to see it used well."
Mr Kirch moved to the island in 1973 and has had a successful career in property.
The money will go to the David Kirch Charitable Trust, which already provides homes for pensioners and runs the winter voucher scheme.