Jersey people join bone marrow donor register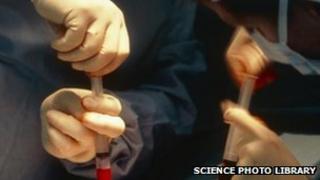 The Jersey Friends of Anthony Nolan said it was "thrilled" that 95 people joined a register to become bone marrow donors in one day.
The charity held a special session at the Town Hall on Friday.
Kate Baigent, the vice-chairman of the Jersey Friends of Anthony Nolan, said: "I was so pleased to see the number of young men attending, as this was very much our target age group."
She said she thanked everyone and said she hoped 95 more lives may be saved.
The charity needed men aged 18 to 40 to join the register to help people with blood cancer by filling in a form, and providing a saliva specimen.
She said anyone who missed the session could still join the register by visiting the Anthony Nolan website and order a pack.
Anyone on the register agrees to donate their blood stem cells to people who need life-saving transplants.