Jersey sea search for woman called off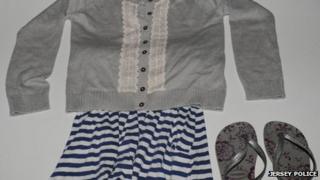 A search off Jersey's north east-coast has been called off. It started after clothes were found on a slipway.
Police said two lifeboats, the Fire Service and a French rescue helicopter helped in the extensive search.
Acting Insp Jez Payne said women's clothes including a dress, cardigan and flip-flops were found on the Anne Port slipway at about 07:30 BST.
He said there was "no sign of a missing person and as yet no-one has been reported missing to police".
He added: "Police were concerned that they may be linked to a person who may have gone swimming from the beach either late last night or earlier this morning."
He said the clothes were not on the slipway when it was used at about 19:30 BST.
He said the police would like to find the owner of the clothes to ensure they are well.