Jersey community groups may get say in planning process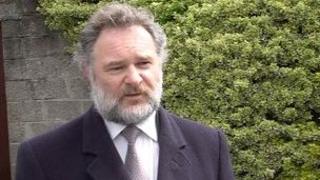 Community groups could get more say on planning decisions in Jersey under new guidelines.
Planning Minister Deputy Rob Duhamel wants islanders to work together to decide the future of certain sites.
He is encouraging collaboration between the department, developers, neighbours and community groups.
St Brelade Deputy John Young said it was a good idea in principle but was worried successful community planning would be hard to achieve.
Deputy Duhamel said he hoped if people were involved in the design process they would be more positive about development.
Positive response
He said: "I think broadly most people are critical of developments and the comments are usually negative.
"The whole process is a reactive one and I want to turn it around, I want people to be positive."
Architect Christopher Scholefield said it could make a big difference to the way developers work.
He said: "What you have to do is walk a tightrope because you could just be inviting a flood of nimbyism.
"What you really want is for people to establish a consensus about the look of Jersey and the appearance of their community.
"That will be good for the developers in the long run because they will know what to aim towards."