Jersey health department to buy Roseneath home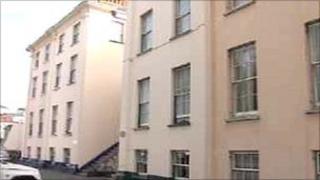 Jersey's health department will buy two buildings for homeless islanders.
It is paying £40,436 for the former site of the Roseneath home which closed in December after funding problems.
The department's proposing to buy 6 and 7 Springfield Crescent from the Nemo Charitable Association, which has ceased to operate.
Jersey's Health and Social Services Minister, Deputy Anne Pryke, said she was pleased the department could help vulnerable islanders.
She said: "The purchase of these buildings by Jersey Property Holdings, on behalf of the department, will help us to provide accommodation and support for those who need it."
The former Roseneath properties had been used as day centres for islanders with problems such as addiction and family troubles.
Now Health and Social Services will convert them to a place people can stay rather than visit during the day.
States departments, care organisations and charities will support the residents in improving their lives.
The States transferred number 7 Springfield Crescent to the Nemo Charitable Association in 1994 at a nominal value so they are buying it back for a small sum.
Number 6 Springfield Crescent was acquired by the association in 1988 and a Health department spokesman said the sum of £40,436 reflected the cost of winding up the charitable association's operations.