Societe Jersiaise cuts opening hours after funding problems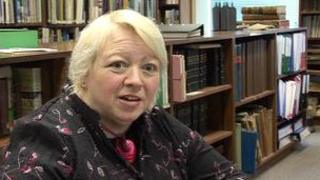 A Jersey heritage study group says it had to cut the opening hours for its Library because of funding problems.
The Societe Jersiaise, founded 139 years ago, studies Jersey archaeology, history, the local language and the conservation of the environment.
The group said it blamed the recession for its struggle, and said it needed more members to boost funding.
A spokeswoman said the tough economic climate had left it struggling to attract money to support its work.
Anna Baghiani, of the Societe, said it could no longer afford a full-time librarian and relied on volunteers to help.
She said the Societe was looking to local businesses for funding support.
"One of the difficulties with a small organisations like ours is the recession and the effect it has had on the funding of the society generally," she said.
"The knock-on effect of all this has actually caused a problem with us not having a full-time librarian, so the need to increase the membership is one of the missions of the committee now."