Jersey's Electoral Commission visits Isle of Man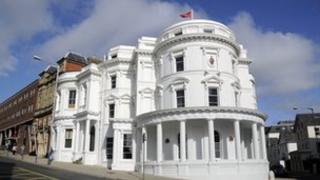 Members of Jersey's government are meeting politicians in the Isle of Man to study how its election system works.
It is the latest in a series of visits by the Electoral Commission which is investigating reform of the States of Jersey.
Members of the commission recently went to Barbados to compare the two island's systems of government.
Like Jersey, the Isle of Man is not part of the United Kingdom or the European Union.
However, the island in the Irish Sea is a possession of the British Crown.
It has an independent administration, and its people, like Jersey's, are British citizens.
The Electoral Commission was set up by the States to come up with proposals for the future make up of Jersey's States Assembly.