Jersey businesses offered States grants in rural scheme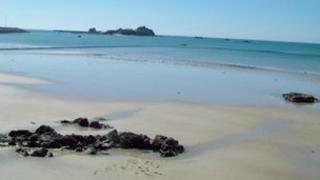 Businesses which make a living from the land or sea can get grants from Jersey's States.
The Rural Initiative Scheme gives money for research, energy efficient schemes, training and new facilities.
There is also money for projects to help industry as a whole, such as new processing plants and schemes which offset the effects of climate change.
The organisers want to support projects which bring in new business in an environmentally friendly way.
There are four categories that businesses can apply for, up to £10,000 for research, up to £50,000 for energy efficiency or enterprise and there is no cap on the level of funding for an industry-wide grant.
Deputy Carolyn Labey, Economic Development's assistant minister for Rural Economy, said: "The [Rural Initiative Scheme] has been a hugely popular and successful scheme since its launch in 2006.
"70% of applications received meet the scheme's objectives and consequently are offered grant aid to support projects that promote economic growth in the countryside.
"The objective of the [Rural Initiative Scheme] is to provide support for rural businesses investing in new markets, adding value to existing products, improving productivity, reducing the costs of production, adapting to future challenges or researching new opportunities."
Businesses need to submit their applications by 31 August.