Durrell chief executive Paul Masterton to stand down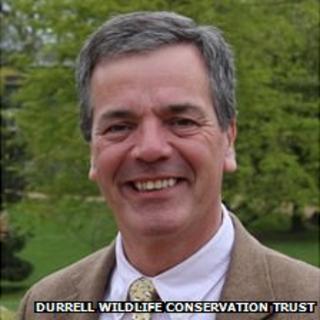 The man credited with helping to secure the finances of Jersey's Durrell Wildlife Conservation Trust has announced he is standing down.
Chief executive Paul Masterton said he felt it was time for something new.
Lee Durrell, honorary director, said: "The trust has recently faced the most difficult financial period in its history.
"Paul has set us on a clear path to recovery, for which we are deeply indebted."
The trust is an international charity working globally towards its mission of saving species from extinction.
In his five years at the trust, Mr Masterton has overseen the expansion of Durrell's conservation programme, which currently manages more projects than ever before, with 50 projects in 15 countries.
He said: "Given the increasing pressures on global biodiversity, the trust's mission to save species from extinction is more important than ever and I hope that my efforts will help ensure that Durrell's work continues."
Mr Masterton is due to remain with the trust for several months to ensure a smooth transition once his successor has been appointed.