Minister proposes changes to Jersey's winter bus timetable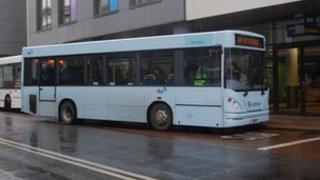 There are some proposed changes to the Jersey winter Connex bus timetable.
A number of services will change their journeys to include more stops, and others are changing times.
The alterations would affect bus routes 3A during roadworks, extra stops on route 4, changes to the time of one service on the route 12 and a number of changes to route 25.
Transport and Technical Services Minister Deputy Kevin Lewis said it was in response to passenger feedback.
He said: "My aim is to enhance services wherever possible and by incorporating suggestions that have been made over the last few months.
"I believe that these proposals will be favourably received by passengers."
Islanders can give their views on the changes up until 7 September.
The new timetable would run from 30 September to 31 December before the new operator CT Plus takes over Jersey's bus service.