Jersey race crash motorcyclist named by police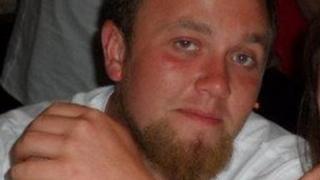 A Jersey man killed in a motorcycling accident during a timed race has been named by police as 24-year-old Christopher Collingwood.
Organisers called him a "charming young chap" who was always keen to help.
He was riding in a hill climb in the Classic and Vintage Motor Racing Club Speed Festival at Greve de Lecq on Saturday.
Jersey police are investigating after Mr Collingwood came off his bike on a straight piece of track.
'Sorely missed'
Mr Collingwood's family said in a statement: "Chris was a young man full of love for life, his friends and family."
Club president Nigel Blandin, a friend of Mr Collingwood, said: "He was a charming young chap with a very kind heart.
"He was always the first to offer people help and a model member of our club. He will be sorely missed."
The two-day event continued on Sunday at the wishes of Mr Collingwood's family.
The Classic and Vintage Motor Racing Club calls the hill climb an "uncompromising thread-the-needle climb between high banks and granite walls and there's no run-off".
Mr Blandin said all of the standard procedures of the Auto Cycle Union, which regulates motorcycle racing, had been followed.
He said: "Everyone who takes part in motor racing is made aware of the dangers.
"We take safety very seriously, especially for the younger ones. The feeling among members is very subdued."