Jersey hospital waiting times 'not good enough' says minister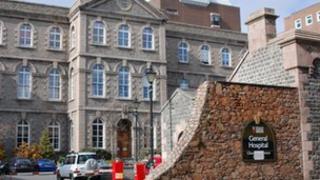 The length of time people are left waiting for a hospital appointment in Jersey is not good enough, says the assistant health minister.
Constable John Refault said it could take up to eight months to see a specialist and about the same amount of time again to then get an operation.
He said it should take weeks but reducing the wait would take time.
A government review panel is currently investigating the health service in Jersey.
The Health, Social Security & Housing Panel has been speaking to health officials to find out if they are providing value for money and meeting service standards.
Vice-Chairman, Deputy Jackie Hilton, said speaking to health officials had done nothing to calm her fears for the future of health in Jersey.
She said: "I'm very concerned for islanders. It's something that's been on my mind for a while and this hearing gave me the opportunity to explore some questions around that issue.
"Nothing I was actually told today has comforted me that there's going to be any great improvement in the near future."
Constable Refault said they would be introducing a number of measures to try and reduce waiting times.
He said they would be increasing services in the community to release pressure on hospital beds and eventually build a new hospital.
"If I'm going to be rather downbeat about it, it's going to take ten years before almost all services are delivered on demand.
"We could always be better with clinical wait times, we must get them down to what people consider reasonable," he said.