Aircraft registry should be Channel Islands-wide, report finds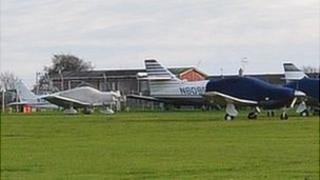 Jersey States should work with Guernsey to establish a Channel Islands Aircraft Registry, a report has found.
The Economic Affairs Scrutiny Panel found that since 2005 Jersey had failed to join Guernsey at key moments in its moves towards creating a registry.
A joint registry was supported by the majority of stakeholders interviewed.
Panel chairman Steve Luce said Jersey's role in the project, which would be led by the Economic Development Minister, needed to move forward quickly.
He said: "Despite the indecision over the last few years, a Channel Islands Aircraft Registry is still viable, but the minister for Economic Development will need to move quickly to work with colleagues in both Jersey and Guernsey."
Deputy Luce said there were some significant issues to overcome including in the areas of tax, skills training, developing the required legislation and the lack of a unique selling point.
It's thought an aircraft registry, which also involves overseeing aircraft safety, would bring economic benefits to the islands, through the development of associated support industries.
The Isle of Man registry was set up in 2007 and has more than 500 aircraft listed.