Jersey petrol price law 'will cut prices'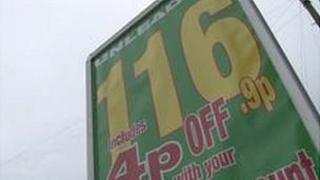 A law forcing Jersey garages to prominently display petrol prices will "bring down prices", according to the regulator.
The law, approved last week, forces prices to be displayed at the roadside and comes into effect on Wednesday.
Andrew Riseley, chief executive of the regulator, said: "Consumers will be able to shop around more easily.
"It will increase competitive pressure on retailers and hopefully bring average prices down."