Jersey based children's nurse is struck off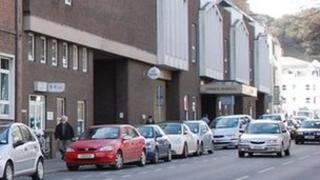 A children's nurse in Jersey has been struck off over concerns she would put patients at risk.
The Nursing and Midwifery Council (NMC) conduct and competence committee met on 18 September to discuss Jennie Louise Wright.
The council said striking off Ms Wright was the only way to protect the public.
A Jersey hospital spokesperson said the problems were detected immediately and the nurse no longer worked on the island.
Communication skills
The panel's report said in March 2009 Ms Wright failed to administer drugs to a baby in her care and then signed the patients chart to say the medication had been given.
Later she forged a colleague's initials to indicate they had witnessed the drugs being administered when they had not.
A hospital spokesperson said: "The incident concerned one dose of an oral antibiotic not being administered to a baby.
"As soon as the error was realised, the antibiotic was given to the baby, who suffered no adverse effects as a result of the incident."
Three months later she failed to sign another chart, after believing the drugs she had given were incorrect - but they were not.
She also failed to obtain a patients pain score before giving pain relief and the council heard that her communication skills were inadequate.
At the time these errors occurred a background of concerns about her competence to practise were stacking up and she was working under supervision.
In a report after the competence meeting, the panel said: "Ms Wright is liable in the future to act as to put patients at unwarranted risk of harm, to bring the profession into disrepute, to breach fundamental tenets of the profession and to act dishonestly."
Ms Wright was suspended by the hospital in 2009.
A hospital spokesperson said: "Health and Social Services recognise that incidents such as this can be of great concern, but they are extremely rare, and are always dealt with urgently.
"In addition, staff attend specialist courses and undergo regular competency assessments relating to their specialty."
The removal lasts for five years after which Ms Wright can apply to the council who will decide whether or not she should be restored to the register.