Jersey heritage faces shortfall due to lottery apathy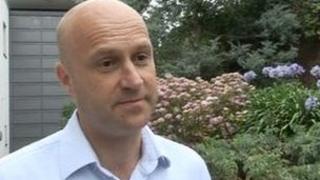 The States of Jersey is being asked to cover a shortfall in cash needed to improve the island's heritage sites.
Jersey Heritage Trust was due to get more than £300,000 from the inaugural Channel Islands summer lottery for a series of improvement projects.
However, due to lower than expected sales they may not receive this much.
Deputy Jeremy Macon said he would ask the minister of education, sport and culture where the funding needed for the work would come from instead.
Deputy Macon is the chairman of a panel reviewing government policies.
The summer lottery had hoped to offer a £1m top prize, but as most of the one million £2 tickets were not sold the jackpot dropped to £150,000.
The money made from the draw, held for the first time this year, went to the Association of Jersey Charities and the government in Guernsey.
The heritage trust was hoping to invest the cash in a series of projects to raise income and upgrade services at heritage sites.
Jon Carter, Jersey Heritage's director, said: "I don't think there's any argument about the level of investment needed, there's always uncertainty at a time like this where money comes from.
"If a lottery works, it's a great plan. Until a lottery works, well that's really a question for the States."