Education minister's concern over Fort Regent university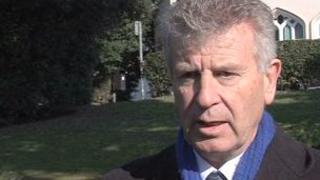 Jersey's education minister has said he has reservations about plans for a private university at Fort Regent.
The comments come as a group of businessmen are raising the money to pay for a business review to see if their plan is feasible.
Deputy Patrick Ryan said he is keen to develop what is on offer but has reservations about the new idea.
He said it was "too early for us to start making assumptions that this is going to happen".
"The general feeling amongst most parents and students is that they would prefer to go off-island for their higher education wherever possible because of the extra experience you get.
"However, as tuition fees get more expensive, I think there is an increasing demand for it, so we are looking at what opportunities there are," he added.