Sixteen Jersey charities share £250,000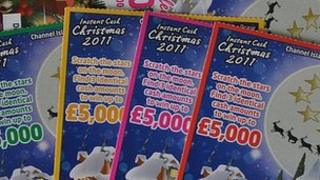 More than £250,000 has been shared among 16 Jersey charities as profits from the Channel Islands Christmas Lottery.
Funding from the lottery, which has run since 1975, is shared out by charity associations in Guernsey and Jersey.
The biggest single donations are £30,000 each to five charities to fund a HIV programme, pay staff salaries and improve building or facilities.
Since December, a total of £431,743 has been given out.
The Association of Jersey Charities represents the majority of charitable organisations in Jersey with 280 members.
Lyn Wilton, from the association, said: "Times are getting tougher for charities and so many are dependent on our grants these days.
"As such our lottery funding is vital and how much we are able to distribute is dependent on the success of the Channel Islands lottery."