Guernsey jurats could serve in Jersey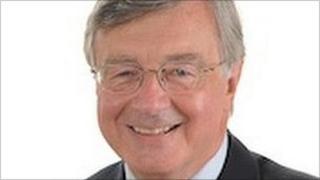 Jurats from Guernsey could be allowed to rule on court cases in Jersey in the future if the States agrees.
It was suggested by a court services review and will be voted on next month.
Jersey has 12 jurats who serve in the place of a jury in both civil and criminal trials and determine damages and fines as well as sentences.
Assistant Chief Minister Sir Philip Bailhache said it would be used in cases when it would be inappropriate for the serving Jersey jurats to rule.
The former bailiff said: "In a small community like ours people are increasingly conscious of the risks of conflicts of interest.
"Although the situation may arise very rarely, in my time in the Royal Court I have never known an occasion when it was necessary, it could happen that it would be difficult for a Jersey jurat to sit in judgement in a particular case.
"We're thinking of a situation where a jurat might want to bring an action of law himself and it would obviously be difficult for his colleagues to sit in judgement."
Currently jurats, who are forced to retire at the age of 72, can be called back to rule on a case as long as they are not aged more than 75.
Senator Bailhache said it strengthened the system for the bailiff to be able to ask his Guernsey counterpart for assistance and appointments would only be made after discussions with the bailiff of Guernsey.
Judges already work on cases across the islands.
The proposals are due to be debated by the States on 20 November.