Jersey family in housing 'hell'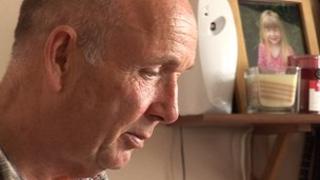 A family from Jersey say they have been through "hell" because they are living in a sub-standard States home.
Paul Davey claims the damp in his La Collette Tower flat is so bad his asthmatic daughter has been in hospital several times.
Jersey's housing minister Deputy Andrew Green said up to one in five social homes were not good enough but that he was working to improve them.
Mr Davey said he had been trying to get his problems sorted for two years.
Deputy Green said a multi-million pound project to improve the La Collette Tower flats was under way.
He said: "The buildings are sound, they are just old, they are not properly insulated and you get condensation.
"If they open their windows and don't do things like dry washing, their conditions will become much more tolerable."
Mr Davey said: "The damp issue for me is a big concern, mainly because of my daughter and the amount of time we have taken her into hospital. Now the weather is turning again I don't want to go through the hell we went through last time."
La Collette Towers is one of three blocks being improved after politicians agreed to invest £27m in States homes.