New autumn BBC Radio Jersey line-up announced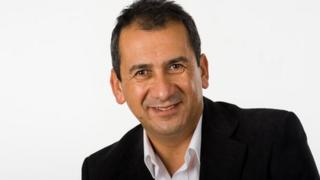 BBC Radio Jersey will get a new autumn line-up from Monday 29 October.
The well-known broadcaster, Murray Norton, is hosting a new weekday programme, Monday to Friday 09:00 to 12:00 GMT.
The show will include a brand new competition called Three in a Bed, with prizes.
Jon Gripton, managing editor, said: "Everyone knows Murray, and there's no doubt he's the island's best music broadcaster.
"I've been asking for months and I'm thrilled he's finally said yes to a weekday show back on the BBC."
Mr Norton first joined BBC Radio Jersey in February 1984 and presented weekday shows until 2006.
He said: "I'm so excited. It's like going home after a long journey.
"I'm really looking forward to re-joining the BBC weekday team and playing some cracking music. I've been away for a while, but it's great to be coming back.
"My new show starts as the clocks go back for the winter. I'm really looking forward to it."
Carrie Cooper and Sara Palmer will move to a lunchtime Carrie & Sara show from 12:00 GMT, with conversation and phone-ins.
Kevin Pamplin will present a new look show from 15:00 to 18:00 before Murray Norton returns with The Jersey Jukebox from 18:00 GMT.