Jersey politician calls for a justice minister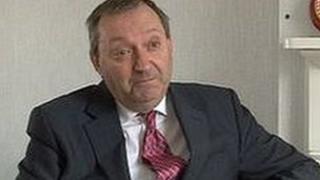 Jersey's Home Affairs Minister wants a justice minister appointed after a judge was unable to give a life sentence a man who killed six people.
Senator Ian Le Marquand said concerns about Jersey's sentencing laws were raised six years ago, but so far nothing had been done to change them.
Damian Rzeszowski was convicted of the manslaughter of six people, including his wife and two children last summer.
He was jailed for 30 years for the killing of each victim.
The sentences are to run concurrently in a UK jail.
Eligible for release
Senator Le Marquand said under the Jersey system, Rzeszowski could be released after 20 years.
Prisoners can be eligible for release after serving two thirds of their sentence in Jersey.
He said: "I think the law needs to be changed so that the court will have a discretionary power to sentence to life imprisonment.
"Actually in a case like this where the gentleman may represent a serious danger for many years to come it would have been particularly important."
But Deputy Montfort Tadier said: "[Rzeszowski] was sentenced for manslaughter not murder. You cannot have it both ways.
"You cannot have a sentence that murder would incur if he has not been sentenced for murder.
"The court wanted to send him to a psychiatric institute rather than prison but they were not able to do so."