Changes to Jersey bus services from CT Plus announced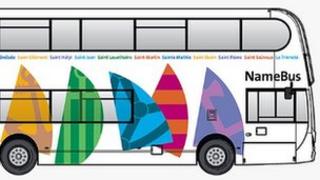 The first set of proposed changes to Jersey's bus service have been revealed.
Jersey's Transport Minister Deputy Kevin Lewis said the new bus timetable would include more frequent services and revised routes.
CT Plus Jersey is taking over the island's bus service contract from Connex in January 2013.
Deputy Lewis is asking islanders to give their views on the changes before 16 November.
He said: "I am delighted that CT Plus Jersey is taking steps to enhance our bus service straight away and I look forward to further enhancements being announced in early 2013."
The changes include more frequent services between Jersey Airport and Greve d'Azette which will run every 20 minutes on weekdays and Saturdays.
Double decker buses will be used for all route 15 journeys, and a new route, 20, will be introduced to improve services throughout town and Grand Vaux using a new compact bus.
The timetable changes also offer more frequent buses to Durrell and Rozel Bay and faster services between St Helier and the south east coast.
Two routes, 18 and 19, have been withdrawn and replaced by changes to other routes.
The new timetable comes into effect on 2 January.