Jersey West Park pool project appeal launched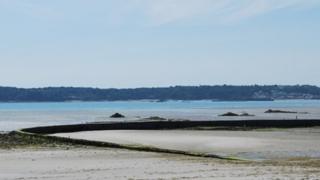 A public appeal to raise £60,000 has been launched as part of moves to regenerate a Jersey seawater pool.
The West Park Swimming Pool was opened in 1897 to celebrate Queen Victoria's Diamond Jubilee, but has fallen into disrepair in the past 10 years.
The group behind the project has made its plans public and has encouraged feedback.
It has launched the public appeal to fund the £260,000 needed for the initial stage of the work.
This money is needed to restore the pool, which no longer retains seawater when the tide goes out.
The group has had pledges of £100,000 from the Parish of St Helier and the Jersey Development Company.
The aim is that once work has been completed and funding to maintain the pool has been secured the area would be renamed the Jubilee Marine Lake.
It would then be opened to the public for swimming and used as a safe environment for children and disabled people to learn things like sailing and kayaking.