St Helier Saturday parking initiative is extended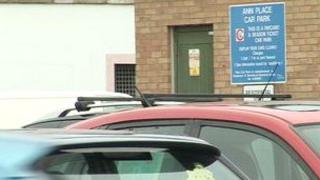 A St Helier parking initiative for Jersey shoppers is being extended, the transport minister said.
Deputy Kevin Lewis has agreed to continue the four-hour parking at Ann Place every Saturday until 5 January.
The four-hour maximum stay began at the car park on 6 October and was due to end on Saturday.
The 109 spaces were normally filled by all day parkers, but Deputy Lewis said changing the maximum stay on Saturdays had freed up spaces for shoppers.
He said: "There is plenty of parking available at Green Street car park and there are 38 public spaces at the Ann Street Brewery car park for the displaced residents and commuters."
Deputy Lewis said keeping the maximum stay at four hours on Saturdays would help local traders during the Christmas period.