Jersey politicians vote to stop 'vulture funds' using island courts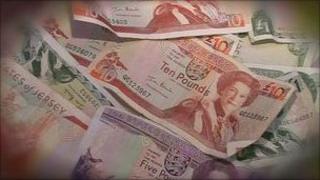 Jersey politicians have voted to stop so-called vulture funds from using island courts to sue poor nations.
It will limit practices that Chief Minister Senator Ian Gorst says could undermine debt relief efforts.
He said it sent a clear message that Jersey was a "well-regulated, co-operative and transparent jurisdiction".
Vulture fundholders buy debts of poor nations cheaply and then sue for up to 100 times what they paid for them.
They pursue any companies which do business with their target country in courts around the world and try to force them to pay money to the fund instead of the country.
Senator Gorst said the UK was the only country in the world to have enacted a law to limit vulture funds practices so far but other rich nations were looking into it.
Members voted 41 in favour to none against with just Senator Sarah Ferguson abstaining from the vote.
Senator Gorst said: "We are following in the footsteps of the United Kingdom, it is not something we like to do as a rule but they have shown leadership.
"This will set us right at the forefront with this issue and will be aligning us with what other rich nations of the world have decided is appropriate."