Jersey tobacco duty to rise by 13.2% after budget vote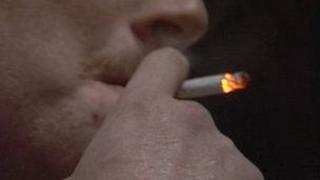 Smokers will pay an extra 13.2% on tobacco products after a vote to increase duty in Jersey.
As part of the budget debate politicians agreed with treasury minister, Senator Philip Ozouf's plan to add 50p to a pack of 20 cigarettes.
On Tuesday members voted against a planned rise in fuel duty to keep it the same for the second year in a row.
Senator Ozouf originally planned a 10% tobacco duty increase but increased it after losing the fuel vote.
During the debate, some, including Senator Sarah Ferguson, warned that increasing tobacco duty could lead to a drop in the amount of tax taken as fewer cigarettes would be sold.
She said that level of increase would lead to more people giving up.
Senator Ozouf said the reason for the significant increase in duty on tobacco was to help cut smoking.
He said: "The high cost of tobacco in the Island plays an important part in reducing consumption."
The budget debate continues.