Jersey building firm Deerglen stops trading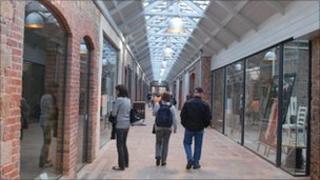 A Jersey building firm has ceased trading and made all staff redundant.
Deerglen was behind turning the old abattoir into the Liberty Wharf shopping centre and refurbishing the Royal Yacht Hotel and Hotel de France.
A spokesman said the firm could no longer continue to trade without significant cash injections.
Adrian Rabet, from Moore Stephens Risk and Recovery, said the directors had not been able to find funding in the current economic climate.
The advisor said his firm was liquidating the company's assets for the benefit of the creditors.
He said: "The directors... to their great regret have been advised there is no alternative but to take the course of action they have.
"A meeting of the creditors will be held in due course but because of the impending holiday season, this will be held in the new year."
Deerglen was set up in 2000 and describes itself as one of Jersey's biggest building firms. It has between 15 and 20 staff.
Mike Waddington, from Naish Waddington architects, who worked with Deerglen on the Royal Yacht Hotel said it was disappointing news.
He added: "It is not a major surprise that we are hearing news like this given the state of our economy and the difficulties facing our construction industry at the moment."