Hugh Roberts appointed as Durrell interim boss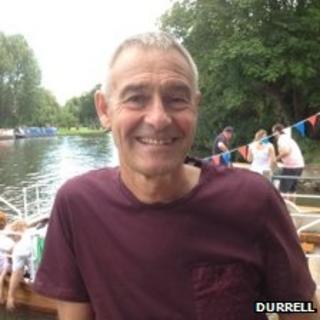 The top job at Durrell Wildlife Conservation Trust is due to be filled on a temporary basis from the end of January.
The Jersey charity runs conservation programmes around the world and has a wildlife park in the island.
Paul Masterton, current chief executive officer, has decided to stand down after four years running the charity.
Hugh Roberts, who has previously run the Royal Zoological Society of Scotland, has been chosen.
As interim chief executive officer of the society he ran Edinburgh Zoo and the Highland Wildlife Park.
Mr Roberts, who is already a trustee of the charity, said: "We all want to ensure future generations can continue to enjoy the diversity of wildlife around us."