Digital Jersey head wants global recognition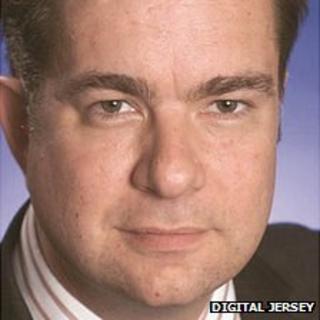 Gaining international recognition for Jersey as a digital centre is one of the priorities of the newly appointed head of Digital Jersey.
The organisation is an independent body representing and promoting the island's digital industries.
It currently includes data centres, communications, online financial transactions and consultancy services.
Ted Ridgway Watt said he hoped to substantially expand digital services through on-island expertise.
He said: "I am looking forward to working to develop the existing industry and expertise on-island and substantially expanding Jersey's digital economy, while also working to gain international recognition for the island as a digital centre of excellence.
"I am also very much looking forward to living on such a beautiful and friendly island and making Jersey my home."
Paul Masterton, chairman of Digital Jersey, said: "Ted has broad experience in both national and international business development, and possesses exactly the skill-set and knowledge required for the successful development of Digital Jersey as an organisation, and the digital economy on the island.
"He brings with him a deep understanding of digital culture and proven foresight in terms of technology trends."