First aid training at high in Jersey say St John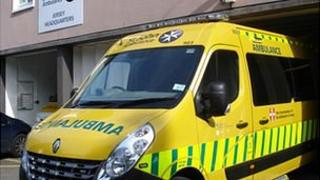 More people in Jersey undertook first aid training in 2012 than ever before, according to St John Ambulance.
Helen Woolsey, marketing and training development manager, said 6,246 people had received training, which was about 6% of the island's population.
The voluntary service also attended more events than previous years, treating a total of 470 people across 161 events.
In 2011, the service trained 4,839 people and attended 149 events.
Mrs Woolsey said that as most first aid certificates were valid for three years, nearly 20% of the islanders had been trained.
She said: "The knowledge to save a life is the most important skill anyone can have... it is good to know that if you are called on to save a life no matter the circumstances you have both the confidence and skills required to make a difference.
"Our schools programme has seen 2791 certificates issued to young people and our adult training courses has seen 3473 certificates issued.
"With 142 defibrillators distributed across the island and 493 people currently holding a certificate to operate them you can see how this success has made Jersey a safer and more secure place for us all to live in."