Jersey Transport Minister faces official complaint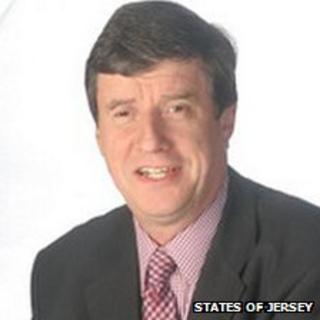 Jersey's Transport Minister is facing an official complaint over his handling of the bus service contract transfer.
The Unite union, which represents bus workers, has made an official complaint about the way staff were transferred to the new bus operator.
Nick Corbel, from Unite, said it broke an agreement the States made with the union more than a decade ago.
The minister, Deputy Kevin Lewis, told the States assembly he was aware of the complaint and was looking into it.
Mr Corbel said in 2001 the government and the union agreed to transfer staff between bus firms only if it was on the same terms.
But he said Deputy Lewis failed to honour the deal.
He has written to the States claiming despite promising otherwise, the terms and conditions of workers were not honoured.
Last year Jersey bus workers walked out twice over changes to their terms with some unhappy with changes including limiting their working week to 54 hours.
Deputy Lewis said in the States: "Lessons have been learned, it was a very ambitious project to bring in a new bus operator and change routes simultaneously and it was a big ask."