Call for more Jerriais speakers in Jersey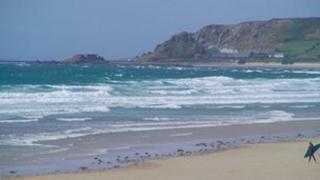 Children learning Jersey's native language need more opportunities to speak it, says a promoter of Jerriais.
Jerriais has been taught in Jersey schools for some time with this year seeing four institutions becoming specialists.
Winston le Brun, a Jerriais speaker, said the language was "vital" for children.
Jerriais lessons are offered in all States primary schools and some private schools too.
Mr Jennings, who wrote a poem in Jersey's native language for the Queen's Diamond Jubilee, said: "You wouldn't think of not giving a Welshman the opportunity to speak his language. We must do the same.
"Nowadays youngsters can learn to read it. They have the unbalance that they have no-one to speak it at home and that's what I think we need to address."
Jerriais was once commonly spoken across the island with a range of parochial accents.
Before the 1960s there was no Jerriais education in schools.
Year four pupils take six lessons in the language during school hours as part of the citizenship curriculum.
Last year, Lewis Carroll's classic children's book Alice's Adventures in Wonderland was translated into Jersey's native language.