Jersey house prices continue to fall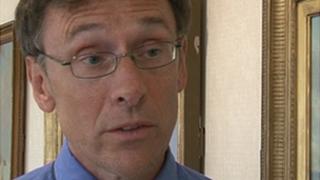 House prices in Jersey have fallen for the third year in a row, according to figures from the States statistics unit.
A spokesman said the drop had mainly been influenced by a fall in the price of three and four-bedroom homes.
The average price across a year has fallen 4% from 2009 to 2012.
Chief statistician Duncan Gibaut said the market had returned to late 2007 and early 2008 levels, which was before some large rises in prices.
During 2007 and 2008 the average price rose 10% and 20% respectively.
The unit reported the mean prices of flats and houses for first-time buyer properties sold in 2012 were £270,000 and £430,000 respectively.
It said the 2012 average price in Jersey was £407,000, compared with £442,000 in Guernsey and £230,000 in the UK.
Jim Coupe, managing director of mortgage provider Skipton International, said: "The markets are different because Guernsey has not seen the same level of development that Jersey has so supply and demand are different.
"It also did not go through such a high growth in prices in 2007 and 2008 and so has been growing more modestly."
He said of the Jersey prices: "Whilst prices have declined one percent over last year, the interesting figure is the 10 percent rise in the turnover of properties year on year.
"This suggests the market is moving forward and people could becoming more realistic with their asking prices.
"In real terms it means that the value of properties sold was higher in 2012 than 2011 which is positive for the market."