Jersey banks warned about 'high risk' Cyprus deposits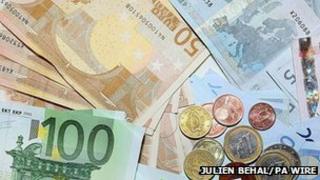 Jersey banks are being warned about approaches from Cypriot firms following a 10bn euro bailout deal.
Jersey's Financial Services Commission (JFSC) has contacted its members to warn deposits from Cyprus were "considered high risk".
However a JFSC spokesman said it did not suggest all business from Cyprus was automatically bad but firms needed to filter with common sense.
Banks opened in Cyprus on Thursday for the first time in nearly two weeks.
Cyprus needs to raise 5.8bn euros to qualify for the bailout deal with the EU and IMF.
It has become the first eurozone member country to bring in capital controls to prevent a torrent of money leaving the island and credit institutions collapsing.
'Different situation'
The JFSC spokesman said: "The commission is aware of Jersey banks having received enquiries from Cypriot firms in respect of opening bank accounts.
"But has not heard of anything of such a critical nature as to warrant a dialogue with government and does not anticipate that becoming the case."
Senator Philip Ozouf, Jersey's Treasury Minister, said Cyprus was a fellow offshore finance centre but was in very different situation to Jersey.
He said: "[Cyprus] has borrowed and it now cannot refinance that debt and it has got ongoing difficulties.
"Cyprus has got over 100% of the value of its economy in debt, [Jersey] has the opposite."