Coldest Easter in Jersey on record says Met Office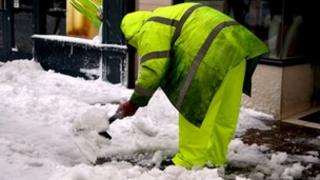 This Easter was the coldest in Jersey since records began in 1894, according to the Jersey Met Department.
Forecaster John Searson said the average temperature for the weekend was 4.3 C (39.74 F) and it rounded off an exceptionally cold month.
He said it was the coldest March since 1962, with an average temperature of 6.1 C (42.98 F).
He said: "March 2013 turned out to be quite a remarkable month with regard to coldness and snow."
Mr Searson said the month was the wettest since 2001, and the third wettest on record.
He said continuous snowfall was recorded for 33 hours on 11 and 12 March.
He said that made 11 March the wettest March day on record.