Jersey States holding 'thorough review' of film grant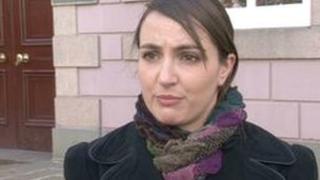 Two Jersey government departments will "thoroughly review" of how a film company was given a States grant.
Canbedone Productions was given £200,000 to come to Jersey and scout locations for its fantasy film, Knights of Impossingworth, two years ago.
However to date the company, which the BBC has been unable to contact, has not started any filming.
The public accounts committee has said proper checks were not followed before the money was signed off.
A spokeswoman said the economic development and treasury departments do not yet have a date set for a review, but will issue a response as soon as possible.
In a statement, the economic development department said it was pleased the public accounts committee was keen to support the film industry in Jersey.
'Due diligence'
It said: "We have only just received the committee's report and have therefore not had time to study its conclusions in detail, before commenting we will need to conduct a thorough review of its key findings.
"Economic development will now liaise with the treasury department on a combined response."
The committee chairman, Deputy Tracey Vallois, said: "This review has revealed numerous shortcomings in the process.
"Some of these problems may have arisen because the requirements for due diligence, such as 'Know Your Customer' processes are not required in the financial directions governing grants.
"The [public accounts committee] is hopeful that this film will be made and that it will provide the all the benefits for Jersey that the department hope for."
The report also said the committee looked forward to seeing the delivery of promises made to economic development which are due in September.