Jersey should introduce MoT tests says report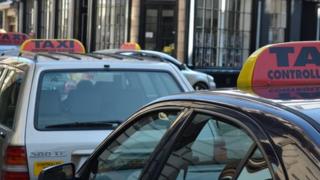 Jersey's government should introduce MoT-style tests for all vehicles, according to an air quality report.
The Environment Department said emissions and road worthiness checks would make sure vehicles are kept within EU standards.
Currently only buses, taxis and trucks have annual tests but the study found 40% of cars do not meet EU regulations.
Jersey's Environment Minister, Deputy Rob Duhamel, said vehicle standards needed to be addressed.
"Clearly this is not satisfactory and in order to weed out those vehicles that are perhaps more polluting than their modern counterparts I think some serious discussions will have to take place with the transport minister about the introduction of MoT tests," he said.
Air quality surveys run jointly by the Health & Social Services and Planning & Environment departments help shape the States air quality strategy.
'Not now'
Transport Minister, Deputy Kevin Lewis, said he would support the idea in principle but now was not the right time.
"I think the short answer is not at the moment. There is a recession on and I don't think the garages are geared up for it at the moment.
"We have our own road checks carried out by DVS and the honorary police and people not keeping their cars up to standards do have them taken off the roads."
Deputy Lewis said in future the island might be expected to introduce tests after pressure from places like the UK and France.
The transport department said there are about 100,000 cars on the roads in Jersey.