Chanel trademark bid rejected after Jersey objection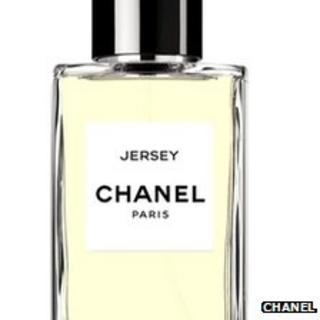 An attempt by international fashion house Chanel to trademark a fragrance called Jersey has been rejected.
The company released Jersey in 2011 but faced opposition from the government of the Channel Island with the same name when it applied for the trademark.
The island's government argued the trademark would suggest the product was made on the island, which it is not.
The UK Intellectual Property Office rejected the application as it should be kept for items made in the island.
Chanel named the scent Jersey as its founder, Coco Chanel, is known for introducing the jersey fabric into the world of high fashion in 1916.
Darren Scott, who represented the island in the hearing and is from the island's Economic Development Department, said they objected to the use of the single word "Jersey" as a trademark.
He said: "We are not objecting to the name being used, it will be beneficial to the island. What we object to is the use of the name Jersey registered as a trademark."
The Intellectual Property Office found the use of a capital J linked the product to the island and for reasons of public interest should be available to show the geographical origin of goods.
Mr Scott also suggested the trademark may damage perfume made in the island by companies such as Jersey Lavender, but this was dismissed.
Chanel said nobody was available to comment.
The fragrance is not available to buy in Jersey as it is part of the company's exclusive range and only found in its stores.