Jersey and Guernsey's chief ministers write to PM about tax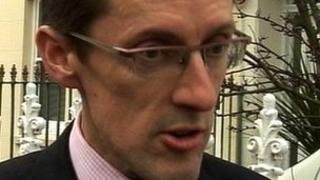 Both Jersey and Guernsey's chief ministers have written to David Cameron reaffirming the islands' commitment to tackling tax evasion.
Jersey's Chief Minister Senator Ian Gorst told the British prime minister he planned to sign a convention agreeing to share tax information.
Guernsey's Deputy Peter Harwood said the island would also sign it.
Both chief ministers have accepted David Cameron's invitation to a pre-G8 event in London on 15 June.
Deputy Harwood said the convention, called the multilateral convention on mutual assistance on tax cooperation, was a significant step towards creating a global level playing field in tax information exchange.
'Fight tax evasion'
He said: "We welcome the opportunity to demonstrate to the G8 that we want others the world over to establish a level playing field and people to step up to the standards we have already adopted."
Senator Gorst last wrote to the prime minister just over two weeks ago outlining his commitment to the fight against tax evasion.
In that letter he said Jersey was willing to give technical advice and assistance to the club of industrialised nations, the OECD and the EU and offered to help develop global standards.
Deputy Harwood told the BBC he had not been guaranteed a meeting with the prime minister, but if they did meet it would be for a maximum of five minutes.