Jersey foreign minister debate 'should be delayed'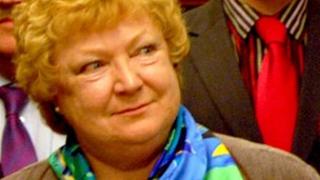 A debate over the introduction of a foreign minister role for Jersey should be postponed, according to a politician reviewing the plans.
Senator Sarah Ferguson said if the debate could not be delayed the plans should be scrapped and at the moment other matters should take priority.
It is due to be discussed on the same day politicians debate the outcome of the referendum on government reform.
Chief minister Ian Gorst has said the lack of foreign minister is confusing.
Senator Gorst said when representing Jersey there was an expectation overseas that the government should include "the important role of minister for foreign affairs".
However Senator Ferguson, from the corporate services scrutiny panel, said: "We have got broader discussions regarding the composition of the assembly and the machinery of government coming and we don't know whether we're going to accept the results of the referendum.
"We believe it would be best for those broader questions to be resolved first, before the assembly is asked to consider the establishment of a minister for external relations."
Currently the minister for external relations is a role for the chief minister, but he has delegated it to his assistant chief minister.
The States approved the new ministerial role in 2011.
The States is due to debate the draft law on 16 July.