Jersey's La Moye Prison has been 'transformed' says report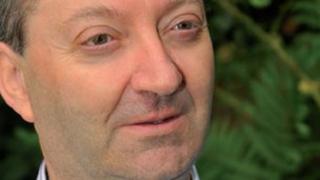 Jersey's La Moye Prison has been "transformed" according to a report by HM Chief Inspector of Prisons (HMCIP).
The last inspection in 2005 raised serious concerns about overcrowding, poor accommodation and a lack of educational facilities.
Nick Hardwick from HMCIP said it "had been transformed, both physically and in terms of improved practice".
Bill Millar, La Moye Prison Governor, said it was "definitely moving in the right direction".
He said: "There is still much to be done and we will consider the chief inspector's recommendations very carefully, but Jersey now has a Prison Service it can be proud of."
Strip searches
Mr Hardwick said La Moye Prison was "far better organised" than when last inspected.
He said: "If criticism is to be made, it is that the prison had adopted a quite paternalistic approach to prisoner care, although we clearly discerned a platform from which it could further progress.
"A more developed and considered engagement with the needs of minorities, not least young people and women prisoners, should be high on the list of new priorities."
Senator Ian Le Marquand, Jersey's Home Affairs Minister, said the States had made significant investment in the prison.
He said: "It is acknowledged it is less than desirable to have young offenders under 18 sharing facilities in what is predominantly an adult prison and this is being actively addressed by the Children's Policy Group.
"Refurbishment of the Custodial Care Unit was planned prior to the arrival of the inspection team.
"Whilst we still have to make the best of a poorly designed facility, the refurbishment work has been completed and this facility is now in a much more acceptable state."
However Senator Le Marquand said he would be reluctant to relax security measures after the inspector said the frequency of strip searching was "disproportionate".
He said prisoners in the mainstream accommodation blocks had access to the community and this increased the risk of illicit goods getting into the prison.