Jersey unemployment continues to fall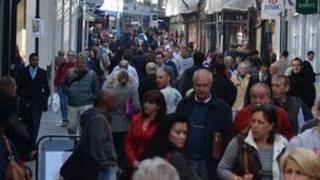 Unemployment in Jersey continued to fall in May, according to the latest figures from the States Statistics Unit.
At the end of last month 1,880 people were registered as actively seeking work, a fall of 50 from the total in April.
Almost three quarters (74%) of those out of work were receiving benefits.
The number of people unemployed for more than 12 months was 380, similar to April's record high.
Almost half of those long-term unemployed were aged 45 or over and nearly a fifth, 70, were aged under 25.