Jersey politicians call for delay to prescription debate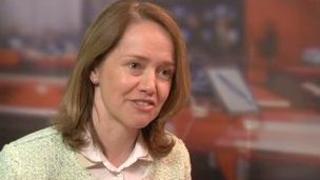 A panel of Jersey politicians wants to delay a debate on restarting charging for hospital outpatient prescriptions.
The health, social security and housing scrutiny panel is reviewing the plan and wants the Health Minister to delay the States debate until September.
The minister, Deputy Anne Pryke, said the charges would encourage people to see their GP instead.
She added that reinstating the fees, which were stopped five years ago, would ease pressure on the hospital.
She said she wanted to reinstate a £5 per month per item charge and the proposal had received "widespread clinical support".
Deputy Pryke said it aimed to remove the incentive for patients to ask for prescriptions from hospital clinics instead of getting it from their GP.
'Not very clear'
However Age Concern had expressed concerns about how it would affect vulnerable and older people.
Deputy Kristina Moore, the scrutiny panel chairman, said the review would investigate whether it was a reasonable proposal in the current financial climate.
The report said there would be exemptions for cancer patients but was "not very clear" if the same would apply for those with ongoing conditions such as diabetes and arthritis, she added.
Deputy Moore added that she was concerned the charges would prevent some people from receiving the treatment they needed to improve their health.