Jersey 'supports 100,000 UK jobs' claims finance report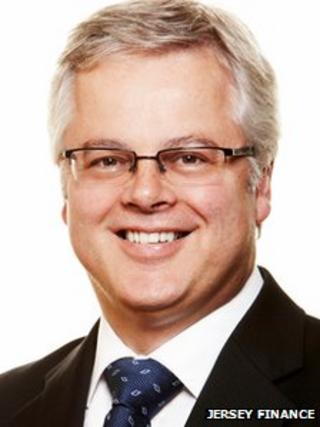 About 100,000 UK jobs depend on the link between Jersey's finance industry and the British economy a report finds.
The report, produced by consultants Capital Economics was commissioned by Jersey Finance.
It claims business that comes through the island generates more tax for the UK than it loses because of the offshore finance sector.
Fair tax campaigner Richard Murphy, from Tax Research UK, disputed the accuracy of the numbers in the report.
The report found 112,000 UK jobs are supported by Jersey, £118bn of funding for UK banks comes from Jersey, and trillions of pounds worth of foreign investment is invested in the UK economy through the island.
'Substantial contribution'
While it did not look closely at other jurisdictions it stated that all three Crown Dependencies, Jersey, Guernsey and the Isle of Man, contributed to the UK economy.
A spokesman for Guernsey's Policy Council said they could not comment on the Jersey report, but said: "We recognise that Guernsey makes a positive contribution to the City of London and the wider UK economy."
Geoff Cook, CEO of Jersey Finance, said the report showed the island made a "substantial contribution" to the UK.
"In addition, the report demonstrates the truly international nature of Jersey's finance industry, with global capital flowing to the UK from some of the largest, and fastest growing, markets in the world," he said.
Tax clamp down
Mr Murphy said it was riddled with errors, false claims and unjustifiable assumptions.
He said in a blog post: "It does not create the 112,000 it claims that its investment creates in the UK: the vast majority of the money that supports those jobs was already in the UK in the first place so this claim by Jersey is totally spurious.
"Far from Jersey being a benefit to the UK it imposes real cost on it - a real cost that is seen in the suffering of hundreds of thousands of people in this country because that loss is resulting in a policy that will make them homeless, deny them enough food to eat and result in countless families being broken up."
Capital Economics said this was the first time data that addressed Jersey's contribution to the UK economy had been compiled.
It said it was hard to quantify how the unique relationship benefitted the UK, especially when the pressure was on to clamp down on legal tax avoidance.