Jersey's Transport Minister plans speed limit changes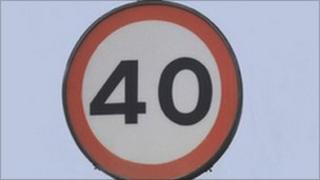 Changes to speed limits in Jersey have been put forward by the Transport and Technical Services Department.
If approved, roads in St Helier, St Mary, St Peter, Grouville, St Brelade and Trinity could have their speed limits reduced.
Transport Minister, Deputy Kevin Lewis, said he wanted islanders to have their say on the proposed 20mph and 30mph zones.
He said a number of people had raised the issue of road safety with him.
Deputy Lewis said: "It is a significant concern to me that our serious road injury rate is considerably higher than the UK rate.
"Lowering a speed limit in an appropriate place is one of a range of measures that can help make our roads safer and which I therefore believe needs to be part of our road safety strategy."