Jersey St Helier Harbour upgrade 'long overdue'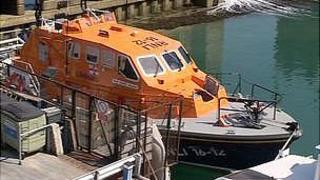 "Long overdue" refurbishment work in Jersey's St Helier Harbour could be carried out this winter.
Tenders are being sought for the replacement of the fishermen's berths.
David Tisdale, from Ports of Jersey, said the long-overdue work would give fishermen a safer working environment.
Another project to remove the Linkspan Bridge, which is beyond economic repair and used to offload ferries, and improvements to the Albert Pier is due to be completed before spring 2014.
Mr Tisdale said: "The refurbishment of the fishermen's berths will enhance an ageing pontoon system through the introduction of new materials, including pontoon decking, additional lighting and emergency equipment."
The work is expected to take up to three months.
The Linkspan Bridge, used to load and offload passengers and vehicles onto ferries, was installed in the 1970s.
A Ports of Jersey spokesman said it was "now beyond economical repair and of little benefit to existing harbour operations".
He said removing the bridge would allow for a revised layout of existing berths four and five, resulting in better facilities and easier access to vessels including those operated by the RNLI.
It would also free up space that could be used to create addition berths, he added.