Jersey new ambulance colour change 'for safety'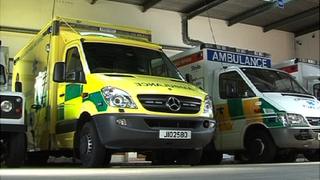 Jersey's two new ambulances are yellow in colour to make them easier for other motorists to see.
Peter Gavey, acting chief ambulance officer, said "in depth research" had found the bright yellow was "seen most easily in rear view mirrors".
He said: "Even with all the lights on them sometimes people do miss them in traffic."
The vehicles, costing £247,600, replace two ambulances approaching the end of their seven year life.