Campaigner hopes to save Jersey's historic postboxes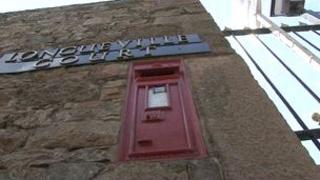 An amateur historian is calling for some of Jersey's postboxes to be preserved.
Earlier this month Jersey Post announced the closure of 51 of its 178 postboxes due to their lack of use.
The company said no decision had yet been made about what would happen to them once they were out of service.
Tony Bellows wants some to be maintained due to their historical significance as Jersey was the first place in the UK to get post boxes.
He said: "I think they're making the right decision commercially as long as they respect the heritage aspect of it, which is why I would like to see some of them remain in situ."
The first pillar boxes were built in St Helier in 1852 under a pilot scheme carried out by postal surveyor and novelist Anthony Trollope.
The trial proved to be a success and was extended to Guernsey, mainland Britain and British overseas territories.
Mr Bellows said: "We don't have any of the absolute original boxes.
"We do have some with VR on them which shows they come from the time of Victoria Regina [Queen Victoria]."
Emma Harper, a curator at the British Postal Museum and Archive in London, said: "It's a lovely part of heritage and definitely should be preserved in some way."
She said before the pillar boxes people "would have gone to a receiving house, a bit like a modern day post office, and given their letter there".
Ms Harper said: "Alternatively what was known as a bell man would come along the street ringing his bell and you give them to him and he would despatch them."
Ms Harper said the distinctive red boxes had not started off that way: "They were actually green when they were introduced.
"They were trying not to be too obtrusive in the landscape, however, that worked a little bit too well and people were having trouble finding their nearest one and so in 1874 the colour of red was standardised."